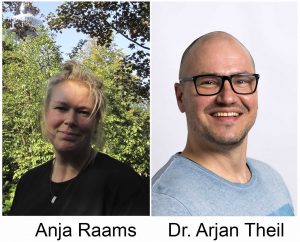 The Department of Molecular Genetics (Erasmus MC, Rotterdam) has a long-standing reputation in basic research on DNA repair systems. Based on our expertise, we provide laboratory diagnostics for syndromes with inherited defects in DNA repair processes, offered to clinicians and researchers. This service is coordinated by Dr. Arjan F. Theil and includes next to genetic analysis also functional DNA repair studies..
We can offer the following analyses:
WES on blood DNA, focussing on all DNA repair genes known to be involved in human genetic disorders.
Candidate genes emerging from WES usually require Sanger sequencing and/or functional DNA repair analysis for validation. For this cultured fibroblasts will be necessary. This analysis will be performed on research-basis (free of charge) under informed consent.
Prenatal diagnosis and certified DNA repair diagnostics can be offered in collaboration with the Department of Clinical Genetics (Erasmus MC). This service is not free of charge.
Examples of syndromes covered by the service are:
Cockayne Syndrome (ERCC6, ERCC8)
Cerebro-oculo-facio-skeletal (ERCC6, ERCC8, ERCC2, ERCC4)
Trichothiodystrophy (ERCC2, ERCC3, GTF2H5, MPLKIP, GTF2E2, RNF113A)
Xeroderma Pigmentosum (all complementation groups; ERCC1, ERCC2, ERCC3, ERCC4, ERCC5, XPA, XPC, DDB2; including variants POLH)
UV Sensitivity Syndrome (UVSSA)
Fanconi Anemia (FANCA, FANCB, FANCC, BRCA2, FANCD2, FANCE, FANCF, FANCG, FANCI, BRIP1, FANCL, FANCM, PALB2, RAD51C, SLX4, ERCC4, RAD51, BRCA1, RFWD3, XRCC2)
other related DNA repair disorders:

Bloom Syndrome (BLM)
Rothmund-Thomson Syndrome (RECQL4, USB1)
Ataxia telangiectasia and AT-like disorder (ATM, MRE11)
Spinocerebellar ataxia with axonal neuropathy (SCAN1) (TDP1)
Ataxia with oculomotor apraxia (AOA) (APTX, SETX)
Aicardi-Goutieres Syndrome (TREX1, ADAR, SAMHD1, RNASEH2A, RNASEH2B, RNASEH2C, IFIH1)
Werner Syndrome (WRN)
Immunodeficiencies (XRCC4, PRKDC, XLF, DCLRE1A, RAG1, RAG2, ADA, LIG4)
Nijmegen Breakage Syndrome (NBS1)
Please address all future correspondence to:
Dr. Arjan F. Theil
Erasmus MC
Department of Molecular Genetics
email: a.theil(at)erasmusmc.nl
Delivery address: Wytemaweg 12, 3015 CN Rotterdam, The Netherlands